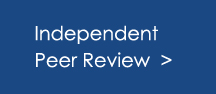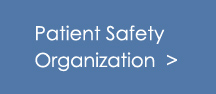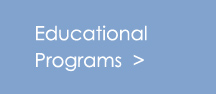 American Medical Foundation (AMF)
A Non-Profit Agency for External Peer Review
Spe­cialty Depart­ment Assess­ment of:
Academic Hospital Assistance
The only non- profit organization, experienced in the unique problems of academic institutions, such as complex attending issues, specialty credentialing and department reorganization.
Expert Car­dio­vas­cu­lar Ser­vice Sup­port
Interventional Cardiology Peer Review
For over 25 years, the national leaders in Interventional Cardiology and AMF have provided independent peer review of cardiologists and cardiac catheterization laboratories, performing more than 380 high quality reviews for academic medical centers and community hospitals. Our reviewers dedicate their time to help labs achieve the highest level of patient safety through improvement in quality and appropriateness (AUC Guidelines).


Read how we can be of assistance to you
Hospitals & Part Time Physicians
This is a challenge facing all hospitals as certain aspects of medical practice changes and evolves, reducing the contact of certain specialists with hospitals where they may have previously been more active. However good practices requires that hospitals have enough information about a practitioner before reappointing them.  
Read more >
Residency Program Consultation Council
We can assist you in determining the reasons behind any adverse actions promulgated by the ACGME.  
Read more >
Foundation for Advanced Medical Education
A Non-Profit Agency for Physician Education
Comparative Technology in Telementoring
Surgical Telementoring to Improve Practice

Watch Surgical Telementoring in an experimental lab.
AMF Patient Safety Organization
California Hospital Patient Safety Organization (CHPSO) partners with The American Medical Foundation Patient Safety Organization (AMFPSO).
Read more
News – AMF in Cath Lab Digest
Cath Lab Digest
describes American Medical Foundation's long history and effectiveness in quality peer review, medical necessity and prevention of overutilization in Interventional Cardiology.
Click here
News – Telementoring In Surgery
Announcement: Surgical Telementoring Scholarships for Bariatric Surgery.
AMF and SAGES
sponsors the first specialty society telementoring study for practicing surgeons: A Sleeve Gastrectomy Project  
Read more and apply for a Scholarship >
Telementoring and FAME grant presentation

AMF Executive Director, Evelyn Baram-Clothier, delivered a Keynote Address to the Federation of State Medical Boards 100th Anniversary Meeting on April 28, 2012. She presented the Bryant Galusha Lecture on the benefits of Telementoring on Post Graduate Physician Education, Patient Outcomes and Patient Safety.

AMF Executive Director, Evelyn Baram-Clothier, gave a Keynote Address on Telementoring and Post Graduate Physician Education at the Annual Meeting of the Council of Medical Specialty Societies November 19, 2012