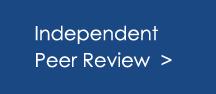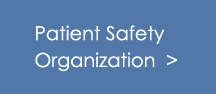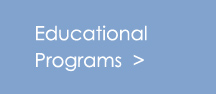 American Medical Foundation (AMF)
A Non-Profit Agency for Hospital Peer Review
Spe­cialty Depart­ment Assess­ment of:
        Academic Hospital Assistance
The only non-profit organization, experienced in the unique problems of academic institutions, such as department reorganization and the complex attending and residency issues. All under Federal PSO Protection. Our Residency Program Consultation Council can assist in determining the reasons behind any adverse actions by ACGME.  More
Expert Car­dio­vas­cu­lar Ser­vice Sup­port
Interventional Cardiology Peer Review
For over 30 years, the national leaders in Interventional Cardiology and AMF have provided independent peer review of cardiologists and cardiac catheterization laboratories, performing many thousands of high quality reviews for academic medical centers and community hospitals. We help labs achieve the highest level of patient safety through improvement in quality and appropriateness (AUC Guidelines).


Read how we can be of assistance to you
Cath Lab Digest
describes American Medical Foundation's long history and effectiveness in quality peer review, medical necessity and prevention of overutilization in Interventional Cardiology.
Click here
         Federal and State Investigations
AMF is experienced and has served as the Institutional Review Organization (IRO) for hospitals that have been the subject of a Corporate Integrity Agreement (CIA) which have focused on Interventional cardiology and by mandate, under the same CIA, other specialty department and quality peer review issues. We are experienced in providing the required on-site cath lab expertise and service line oversight by nationally recognized leaders in the field.
We have responded to hospital attorney requests for cases involving quality of care, overutilization and medical necessity, in many areas including interventional cardiology, pacemakers, spinal surgery, sleep medicine, physical medicine and rehabilitation, otolaryngology, radiology, pathology and others.
Past Telementoring Presentations

AMF Executive Director, Evelyn Baram-Clothier, delivered a Keynote Address to the Federation of State Medical Boards 100th Anniversary Meeting on April 28, 2012. She presented the Bryant Galusha Lecture on the benefits of Telementoring on Post Graduate Physician Education, Patient Outcomes and Patient Safety.

AMF Executive Director, Evelyn Baram-Clothier, gave a Keynote Address on Telementoring and Post Graduate Physician Education at the Annual Meeting of the Council of Medical Specialty Societies November 19, 2012